By EIT InnoEnergy, Northvolt, ACC and Verkor
We take note of the progress on battery regulation in both the EU Parliament last week and the Council of the EU today. We call for speedy adoption of the final regulation and delegated acts.
The two institutions have demonstrated a real ambition to foster low carbon batteries manufacturing in Europe. Even though, in accordance with the last report by Institut Montaigne on the automotive industry, we would have welcomed an even more ambitious target regarding the application date of the maximum product footprint threshold for EV batteries, before January 2027.
Massive transition to electric vehicles presupposes a carbon content of batteries which is as low as possible. A very low carbon footprint of electric vehicles is the keystone to build a credible strategy towards automotive electrification. Thus, regulation must foster low-carbon batteries manufactured in countries using low-carbon energy. The energy transition presupposes a carbon content of batteries which is as low as possible and in all steps of manufacturing.
Furthermore, we believe that low-carbon batteries manufacturing is a powerful tool for Europe's sovereignty. The geopolitical context shows that fossil fuels dependency should not be replaced by a dependency on battery imports (or their components).
– Obviously, this strategic autonomy will come in the long run and will suppose to progressively locate the whole value chain across Europe and recycle raw materials which are critical for battery manufacturing. To this extent, we share the ambition of a challenging regulatory framework on waste battery recycling and recycled content in the manufacture of batteries. This is a key to build a sustainable and sovereign automotive industry chain in Europe – the great ambition of the EU Parliament could thus be strengthened thereupon at the Council level.
– On top of this, we stress the need to build EU domestic environmentally compliant mining, processing and recycling facilities, covering a large proportion of the needs by 2030. This requires notably: (i) fast permitting, and (ii) adaptation of the EU taxonomy for sustainable activities.
Moreover, if electrification is not accompanied by a voluntarist relocation of battery value chains, this will further deteriorate the European trade balance and lead to net job losses in the automotive sector across the EU.
Pouch cells are a type of lithium-ion battery that features a flexible, flat pouch-shaped design
Discover our measurement solutions for the
Battery market.
Blown film is a popular plastic film manufacturing process used to create a variety of products: food packaging to construction materials.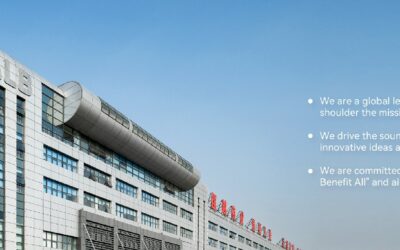 1
…
The manufacturer China Aviation Lithium Battery Technology (CALB) has already started the environmental licensing process of the construction project of the Lithium Battery Unit, in Sines, in the district of Setúbal, for electric vehicles.
Battery production is a complex process that involves a variety of steps, from electrode coating and calendaring to slitting and assembly.