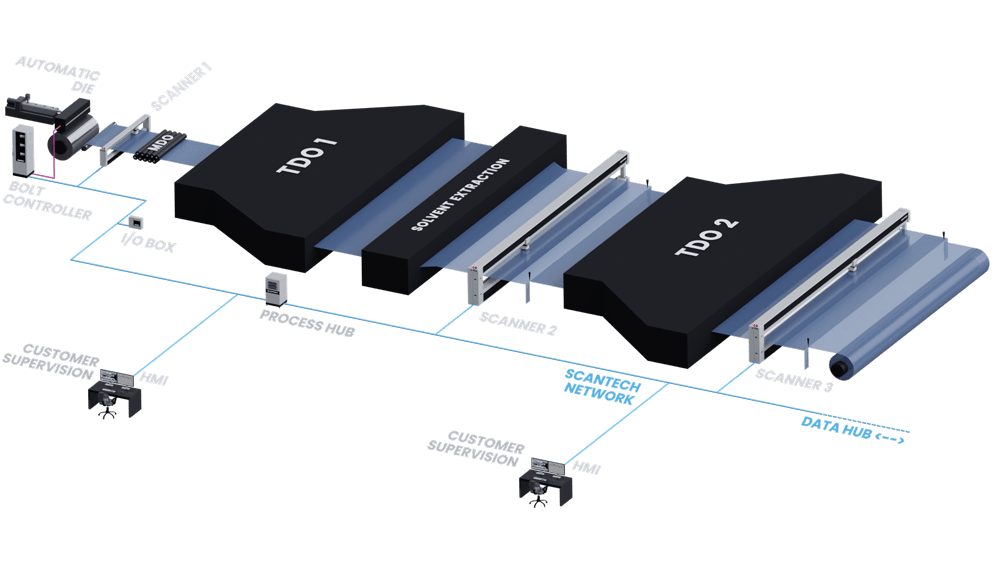 X-RAY MEASUREMENT  I  VISUAL INSPECTION Filler:
CaCo3  I  TiO2  I  BaSo4 Auto Mapping
APC – Auto Profile Control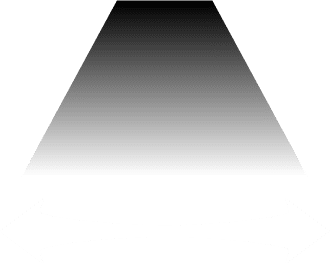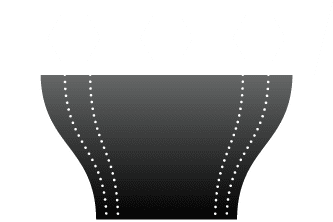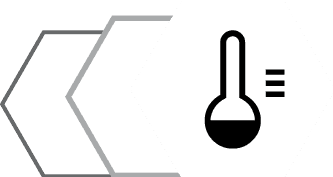 Bolt Controller
Power & Temperature
control up to 360 bolts

Receive a baseline laboratory measurement report for your product

Learn more about
our technology

MULTIPLE X-RAY SENSORS AND VISUAL INSPECTION AVAILABLE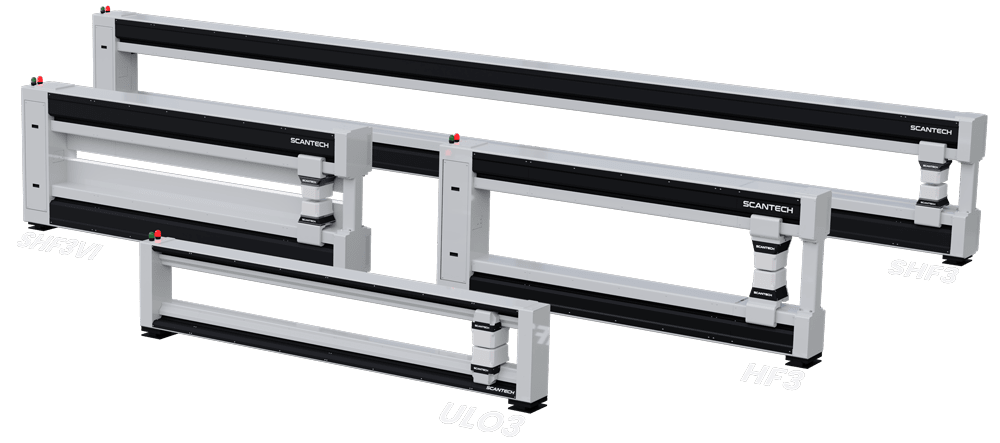 ACCURATE AUTO MAPPING
AND REGULATION
Mass conservation + Edge measurement

Power and temperature control
Our automatic mapping system provides updates to continuously address line drifts and extrusion errors.
This method works on all materials, widths, and line speeds.
> Control accuracy: 0.1% / 10 seconds
> Power: 300W max per bolt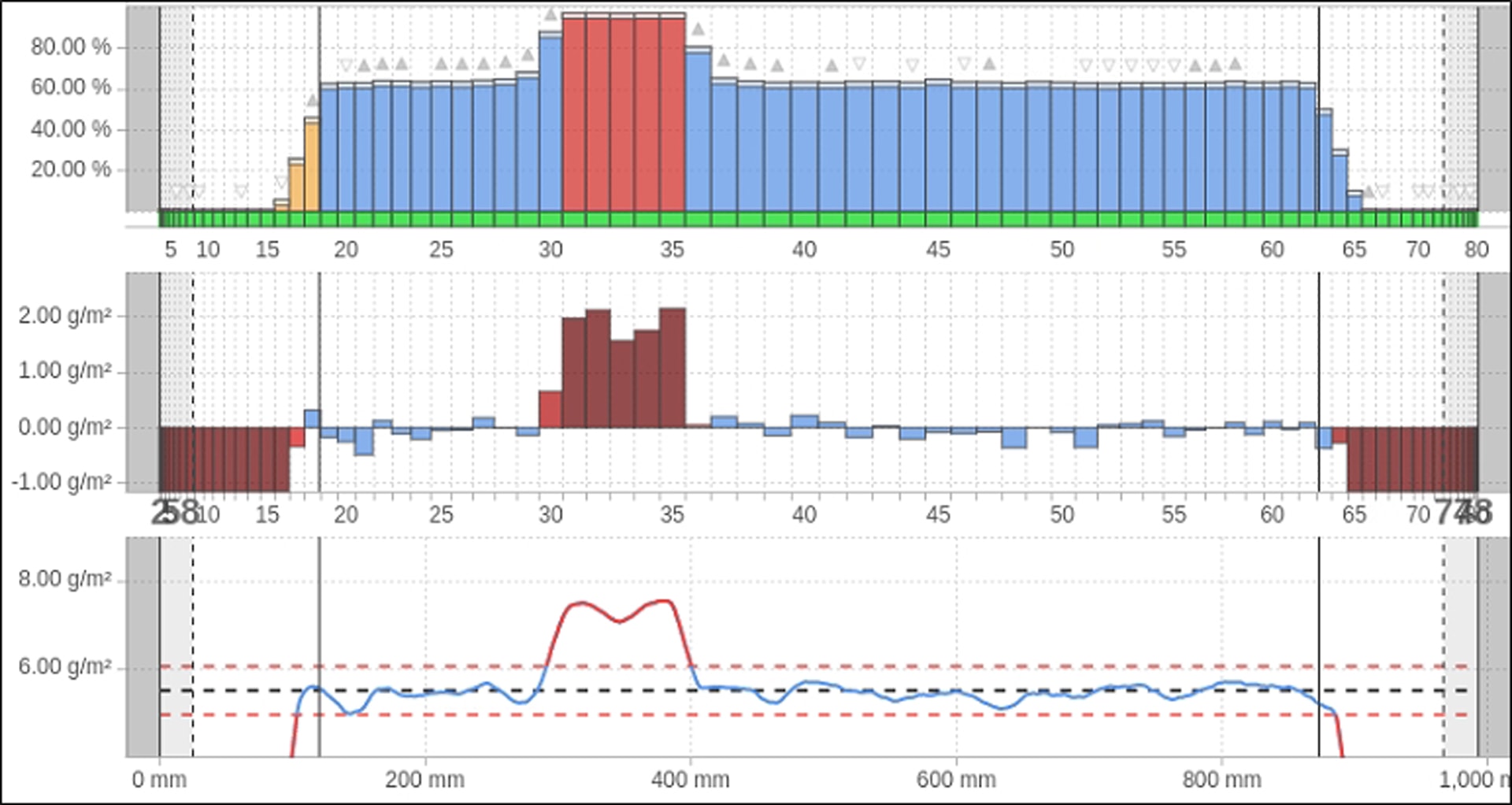 The TREX application is dedicated to browsing past and current production reports. Our unique tagging system allows archived reports to be retrieved, sorted, categorized, and collated.
Gather all the reports for a given customer during the last few years, or find all the reports for productions that use a given recipe.
Customize tags to fit your needs and the possibilities are virtually infinite!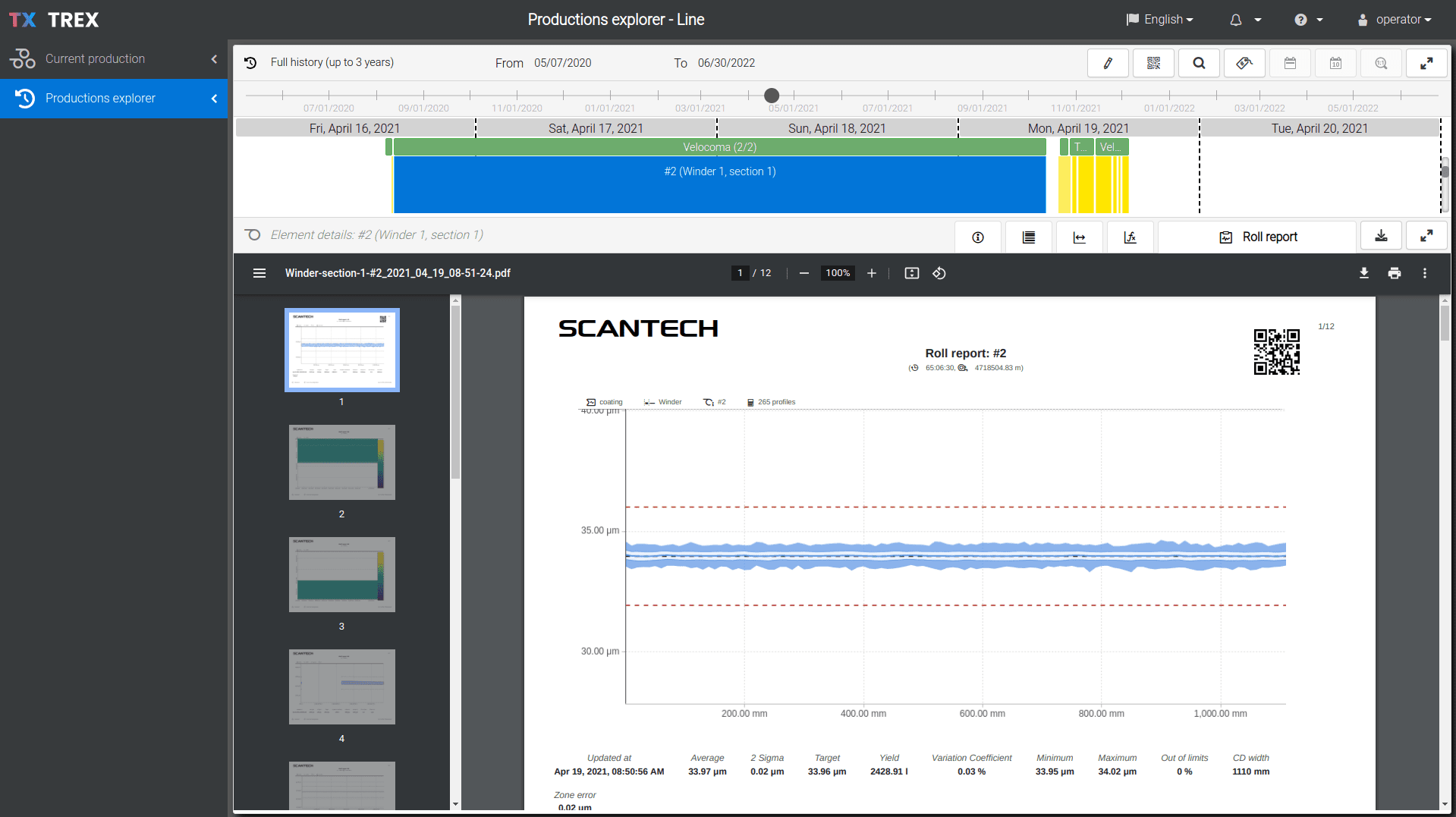 Receive a baseline laboratory measurement report for your product

Learn more about
our technology